We come from the industry and blend financing processes with technology
Leverest is a fintech-platform designed to facilitate financing transactions by applying advanced technology. Coming from the industry, we thrive in connecting borrowers (companies & private equity investors) and their advisors with the right lending partners, thus providing a best-in-class financing experience by applying advanced technology and facilitating to superior financing outcomes.
Team members priorly worked at these institutions:
Teamwork is at the heart of how we operate and our combined strength comes from our diverse backgrounds and complementary skill-sets. Our team members have backgrounds in private equity, investment banking, consulting, software development, and technology. We understand your needs and can build superior tech-enabled solutions.
Former deal team at Avedon Capital Partners
Former debt advisor at GCA (now Houlihan Lokey)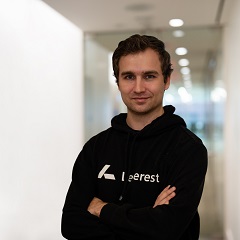 Former lead developer at codecentric
Operations & Business Development
Former Analyst Leveraged Finance at Marlborough Partners
Former web developer at StriveCast (acquired by Google)
Operations & Business Development
Former AVP Leveraged Finance at Sumitomo Mitsui Banking
Former professor (computer science) at Swami College
Operations & Business Development
Former Financing Specialist at AUCTUS Capital Partners & Financial Restructuring at KPMG Deal Advisory
Manager HR / Organisational Development
Former Executive Assistant to the CEO at Fondsdepot Bank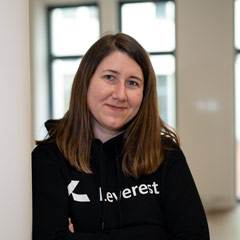 Junior Fullstack Developer
Operations & Lender Education (M&A)
Former Investment Team (Stryze Group) & Investment Banking (Falkensteg, Berenberg)
Former debt advisory at Herter & Co. and M&A advisory at PwC
Former Managing Director at PitchBook Data and Chief Commerical Officer at Dealroom.co
Former M&A advisory at BDO and Financial Institutions & Corporate Banking at OLB
Former M&A advisory at BDO
We are growing and are always looking to further strengthen our team with great colleagues. Please do not hesitate to contact us directly should you be interested in working with Leverest.
Founder and former CEO of private equity startup, Moonfare. Previously at KKR and JP Morgan.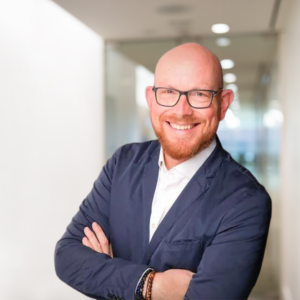 Founding partner of H.I.G. Capital in Europe – now executive coach with focus on positive leadership. Holds various advisor- and supervisory board positions at private equity companies.
Former MD at GCA Altium (now Houlihan Lokey) with >20 years debt advisory experience. Gerd also built up the debt advisory and financial restructuring business of Close Brothers (now DC Advisory) and was a lending banker at Royal Bank of Scotland, BHF-Bank, and the development finance institution DEG.
Former CTO & MD at Compeon (scaled Compeon from 7 to 140 employees). Tech advisor providing tech due diligences for leading private equity firms.
MD of Lakeside Invest and senior advisor to Triton Partners (PE). Former Amazon and Cimpress executive and McKinsey alumni who successfully founded / co-founded nine technology / software companies.
Partner & credit lawyer at Mayer Brown leading the Banking & Finance practice. Also lecturer for corporate finance / acquisition finance law at University St. Gallen.
Former CEO of BARTEC Group awarded "Entrepreneur Of The Year" in 2015. Holds various advisor- and supervisory board positions at industrial companies and tech-startups.
Investment Manager at BMH with focus on scaling start-ups and >50 successful investments.
We believe that the financing industry has been slow in adapting to technology and it is our mission to become a technology thought-leader in the corporate finance & private equity space.
We envision a world where technology supports investment processes, leading to superior financing outcomes and facilitating capital- and resource allocation which adds value for companies, investors and lenders as well as their stakeholders and ultimately society.
At Leverest we work on our commonly aligned goals with our values in mind:
Honesty, candor, integrity: We value open communication, honest feedback & full transparency at any time.
Mutual respect: We respect each other and positively seek to understand diverging views & ideas.
Team ethics: We support each other, enhance each other's qualities and value diversity.
Customer = Team member: We work as ONE team with our customer to achieve superior financing solutions.
Results focus: We aim for excellence and work customer-centered on commonly aligned goals.
Digital solutions: We creatively develop efficient digital solutions that improve corporate finance processes and the working-lives of our customers.
Growth mindset: We continuously improve (incl. ourselves) and bravely innovate.
Ownership & responsibility: We are proactive entrepreneurs and we take ownership & responsibility.
Sustainability mindset: We work sustainably and offer our employees flexibility & freedom to achieve superior long-term performance.