We come from the industry and blend market-leading investment processes with technology
Leverest is an European fintech-platform designed to facilitate M&A acquisitions through applying advanced technology to the financing process. Coming from the industry, we thrive connecting private equity customers and companies with the right lending partners providing a best-in-class financing experience by applying advanced technology leading to superior financing outcomes.
Team members priorly worked at these institutions:
Teamwork is at the heart of how we operate and our combined strength comes from our diverse backgrounds and complementary skill-sets. Our team members have backgrounds in private equity, investment banking, consulting, software development and technology. We understand your needs and can build superior tech-enabled solutions.
Jan Moritz Hohn Founder & MD
Former deal team at Avedon Capital Partners
Janik Bold Operations & Advisory
Former VP (debt advisory) at GCA
Oliver Broszat Product & Development
Former lead developer at codecentric
Zach Holmes UK & International Sales
Former operating manager at Aurelius
Alexander Beck Sales & Advisory
Former leveraged finance team member at Commerzbank AG
Daniel Högel Frontend Developer
Former web developer at StriveCast
Manonmani Selvakumar Fullstack Developer
Former professor (computer science) at Swami College
Shih-Chen Chao Junior Fullstack Developer
Former software engineer at The University of Manchester
Viktoriia Maksymiuk Junior Fullstack Developer
Former lead manager at MIM-Kyiv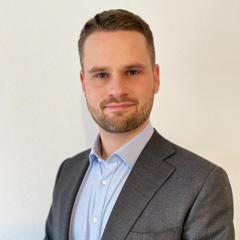 Moritz Herweh Business Development
Former M&A advisory at BDO
We are growing as a firm and are always looking to further strengthen our team with great talent. Please do not hesitate to contact us directly should you be interested in working with Leverest.
We believe that the financing industry has been slow in adapting to technology and it is our mission to become a technology thought-leader in the corporate finance & private equity space.
We envision a world where technology supports investment processes, leading to superior financing outcomes and facilitating capital- and resource allocation which adds value for companies, investors and lenders as well as their stakeholders and ultimately society.
At Leverest we work on our commonly aligned goals with our values in mind:
Honesty, candor, integrity: We value open communication, honest feedback & full transparency at any time.
Mutual respect: We respect each other and positively seek to understand diverging views & ideas.
Team ethics: We support each other, enhance each other's qualities and value diversity.
Customer = Team member: We work as ONE team with our customer to achieve superior financing solutions.
Results focus: We aim for excellence and work customer-centered on commonly aligned goals.
Digital solutions: We creatively develop efficient digital solutions that improve corporate finance processes and the working-lives of our customers.
Growth mindset: We continuously improve (incl. ourselves) and bravely innovate.
Ownership & responsibility: We are proactive entrepreneurs and we take ownership & responsibility.
Sustainability mindset: We work sustainably and offer our employees flexibility & freedom to achieve superior long-term performance.